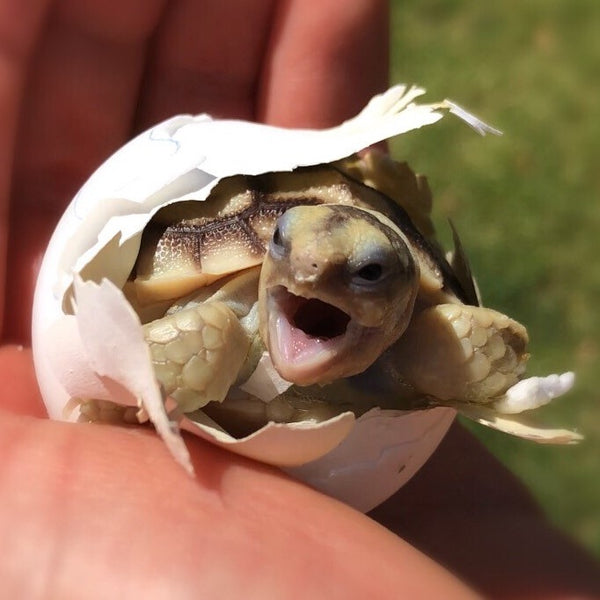 Welcome to David's Jungle!
Formerly known as Sin City Reptiles. Home to captive bred reptiles for sale, Hatch-A-Tortoise (hatch your own tortoise egg), food for your reptiles and much more!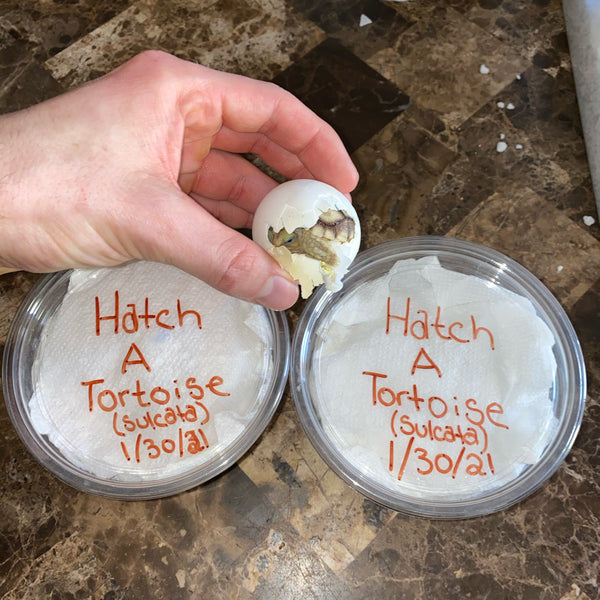 Hatch-A-Tortoise
Hatch your own tortoise egg. We will help with the entire process and make it easy with our help. Witness life being born in front of your very own eyes.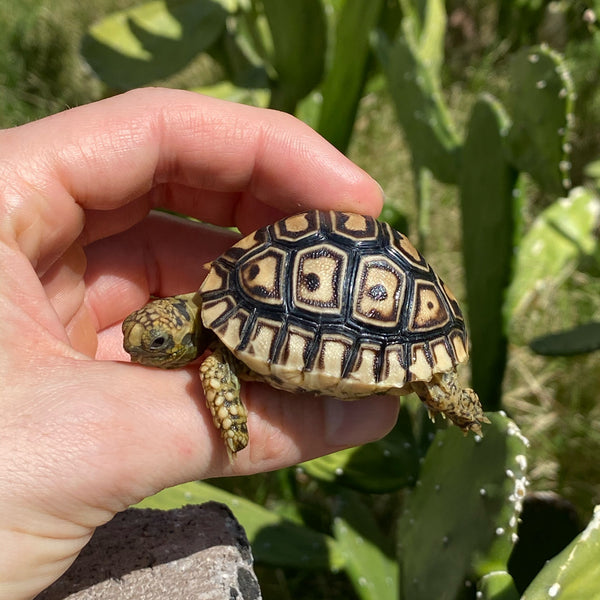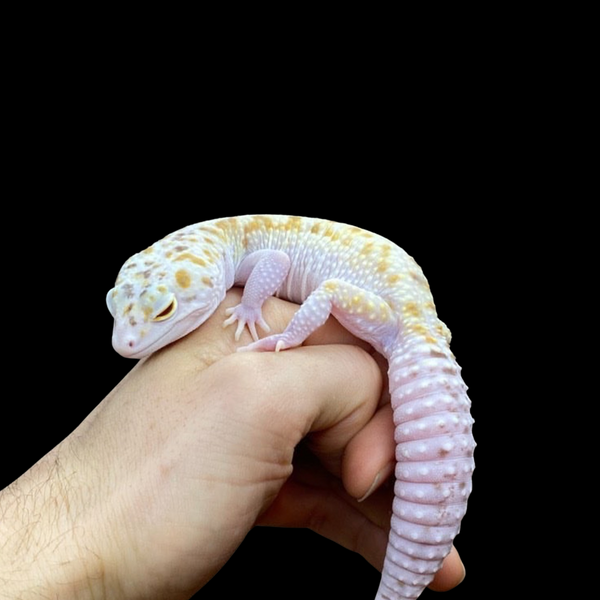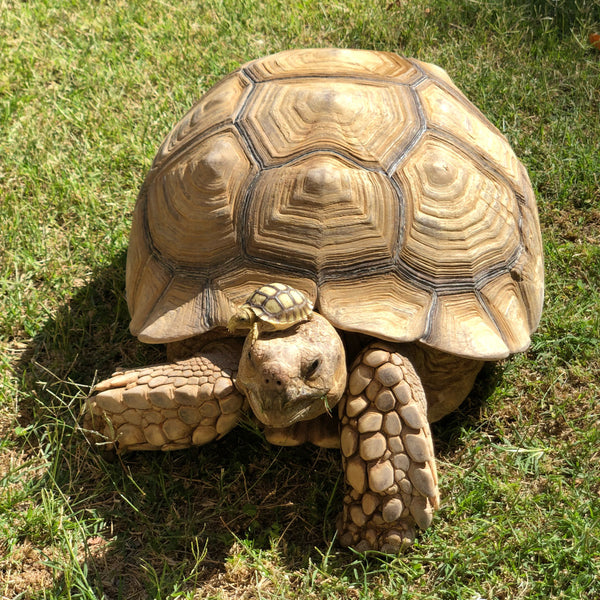 I bought Scuter, a Sulcata tortoise from David's Jungle in August of 2019 as a hatchling. I would definitely receommend them! They have been professional, helpful answering any questions, and very easy to work with. Scuter is a very healthy tortoise with lots of energy and character!
@tommy_and_scuter
David at David's Jungle has been amazing and so helpful over the years! I bought my first hatch-a-tortoise from him in 2019 and I have been a repeating customer since! He has always helped me navigate the highs and lows of owning a tortoise (like respiratory issues and a proper diet) and has put me at ease, as I can be quite a concerned Tort parent. 2 of my tortoises, Lily the Leopard and Leo the Sulcata are from David and I will always recommend him to anyone looking to own a forever pet and get to experience the miracle that is hatching your own tortoise. Overall, I will always use David's Jungle when I am looking to add a new baby into my growing Tort Family.
Emily Heinz
I am very happy with all the tortoises I bought from David and they all have been healthy. David is a great breeder, he loves all his reptiles, cares for them with love and dedication. David is the best! Over the past couple years I have got 3 Sulcata tortoises, 4 Hermann's tortoises and a Russian tortoise from him.
@yuliexotics
I first came across "David's Jungle" Instagram page in 2019, and quickly became obsessed with watching videos and looking at pictures of his amazing tortoises. We purchased our 1st hatch-a-tortoise in July 2019, and purchased our 2nd hatch-a-tortoise in June 2020. The purchase, hatching and now raising our sweet Koopa and Henry has been nothing short of awesome! David is a hands-on breeder, and truly cares about the tortoises he owns, and he loves to see the hatch-a-tortoises thriving and growing! He is always available for questions and advice. I would highly recommend David's Jungle if you're looking to add to your reptile family!
@princetoad_bowser_koopatroopa
I received 4 baby sulcata tortoises. They are perfect and healthy and I love them! He answered any questions I had and kept in contact the whole process. I would highly recommend!!!
Amber Lynn
We got our Russian tortoise Carrick as a hatchling summer of 2020. He had a very healthy start and really likes interaction. David's Jungle has excellent customer service. He always answered questions quickly. When we're ready for a second tortoise we will definitely be repeat customers.
@wydaho_tortoise
I bought two hatchlings from David July 2020. Having never owned a tortoise, I have had the best time raising these two and getting to know their funny personalities. Any questions/comments I have had along the way have been met with prompt responses from David. I just built them an outdoor enclosure and am looking to add another member to the crew. My two current are all star specimens, with lots of vigor, never ceasing to make me smile just by watching them eat!
@reapergoods
I'm grateful to David's Jungle for walking me through the purchase process, and for just being a message away. Thank you for the great advice you have given me to raise my healthy almost 2 year old Sulcata. I highly recommend you purchase your reptiles through a trusted breeder like David.
@Sheldon_thedon
In January I purchased a Hermanns tortoise from David's Jungle after my previous tortoise I got from someone else died, because I was sold an unhealthy one. Prior to purchasing I asked a ton of questions regarding his diet, enclosure, and care. I am very happy with Franklin's growth. He came in weighing 84 grams and is now 227 grams at 9 months old.
@franklinthehermann
I got my sulcata hatchling from David's Jungle in February 2021. David the owner was so kind and great to work with, answered any and all of my questions and kept me informed on the clutch as it was hatching. Even sent me pictures! My hatchling is still doing great and has such a good personality. Thanks again David's Jungle!
@theonewiththecreep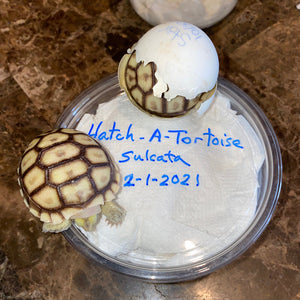 HATCH-A-TORTOISE AND TORTOISES
Home to the Hatch-A-Tortoise. We offer the oppurtunity for you to hatch your very own tortoise! This is something not offered by others that we do! We have helped hundreds hatch their own tortoise at home from an egg we send you. All customers are helped through the whole process. They receive a care and hatch guide and have 24/7 support. Checkout the many customers who have hatched their own tortoise featured on our Instagram page.
Besides the Hatch-A-Tortoise, we have many different species of tortoises we breed and sell.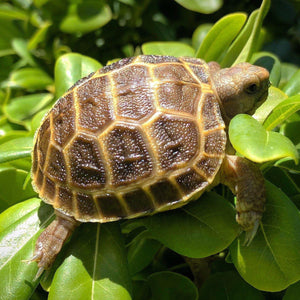 Captive Bred Reptiles
Here at David's Jungle we strive to produce high quality captive bred reptiles. We offer a lifetime of support to all our customers. Check out our social media and you will find tons of previous customers who we often share pictures of their animals from us. Many of which have even created their own social media and Instagram accounts for their tortoises and reptiles we produced. Nothing is more satisfying than seeing previous customers loving their animals just as we do.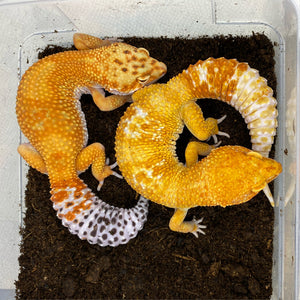 Leopard Geckos
We produce and offer a wide variety of leopard geckos. Stay tuned to see what we have hatching here in 2021!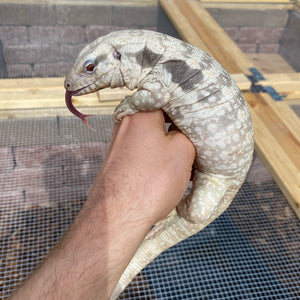 Tegus
We breed a variety of tegus such as reds, blues, albinos and black and white tegus.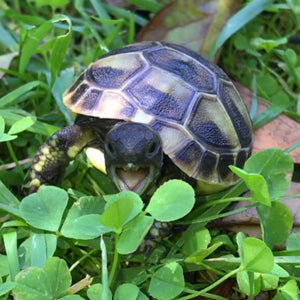 Tortoise food and supplements
Checkout our seed mixes to grow your own tortoise food, along with herbal hay, flower mixes, cactus and supplements to offer your tortoise the best nutrition.