Pardalis Pardalis Leopard Tortoise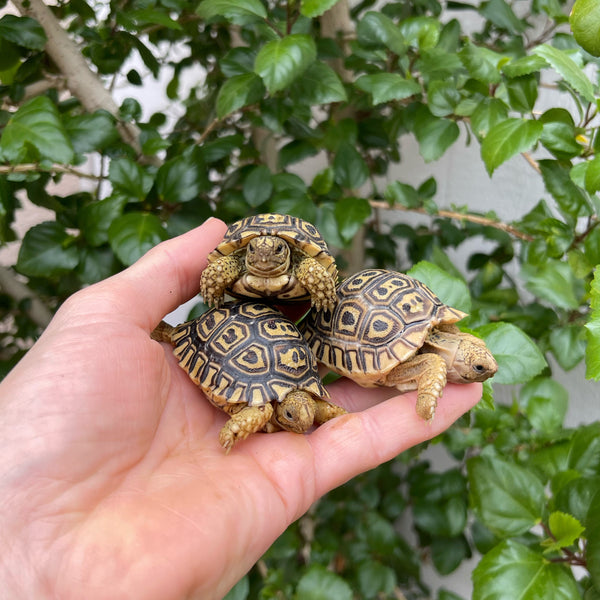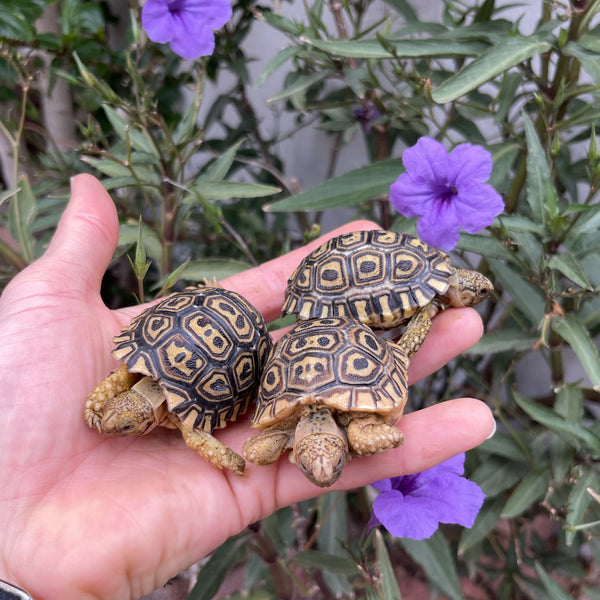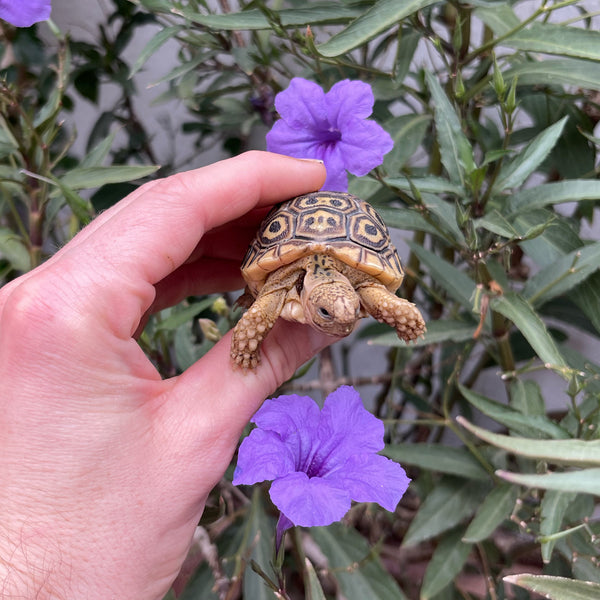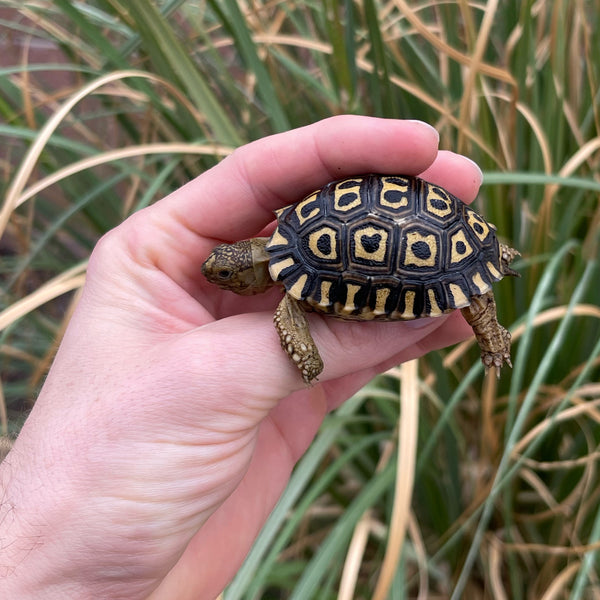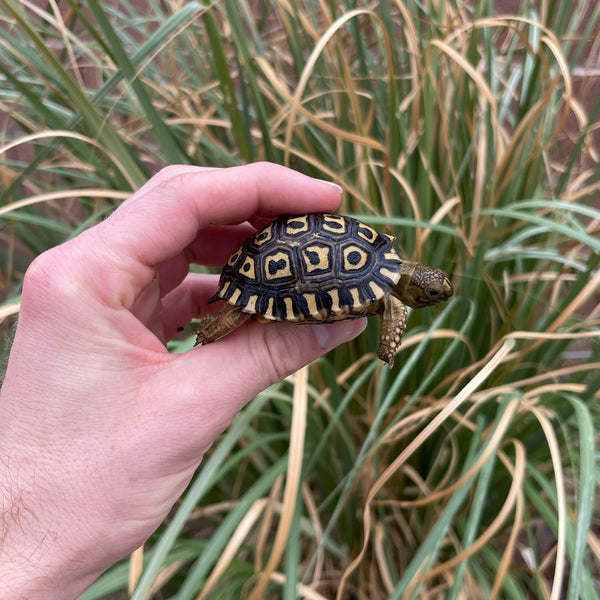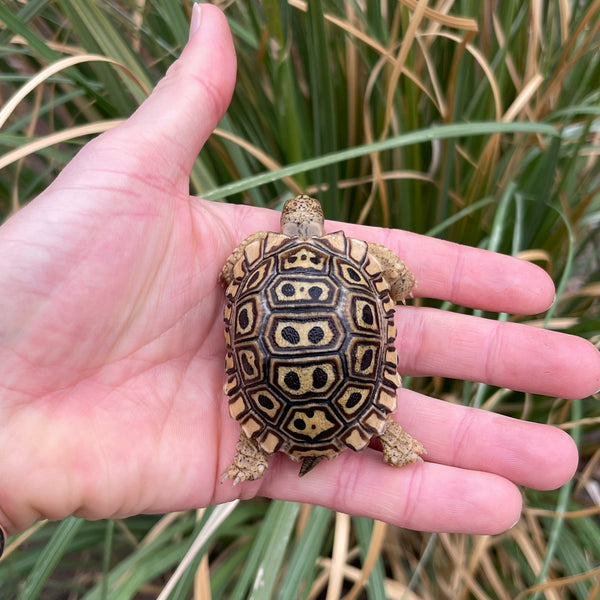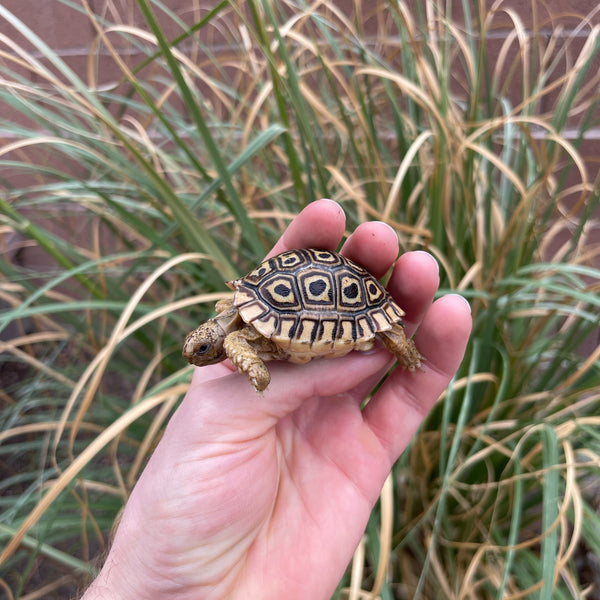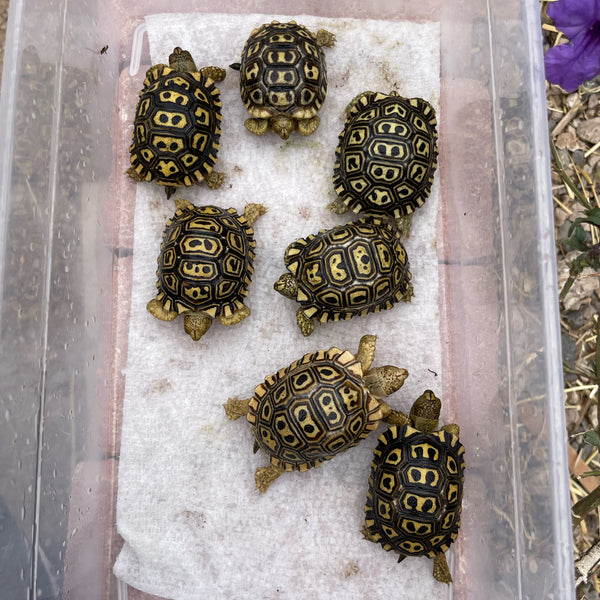 Pardalis Pardalis are the largest of the 2 leopard tortoises. They're also referred to as the South African giant leopard tortoises. They get bigger than Pardalis Babcocki's. Adult size is 16-24+ inches.
These babies are eating on fresh grasses, leafy green vegetables, Mazuri tortoise diet, cactus, etc.