Reptile Essientials Pack - Repti-Dose + Calcium Combo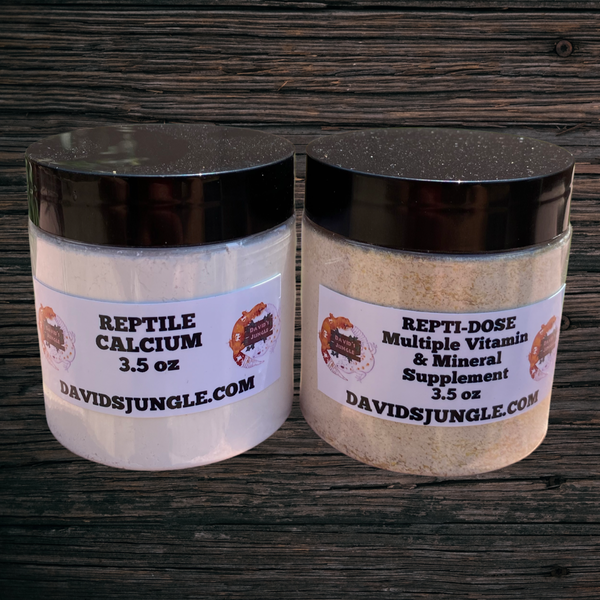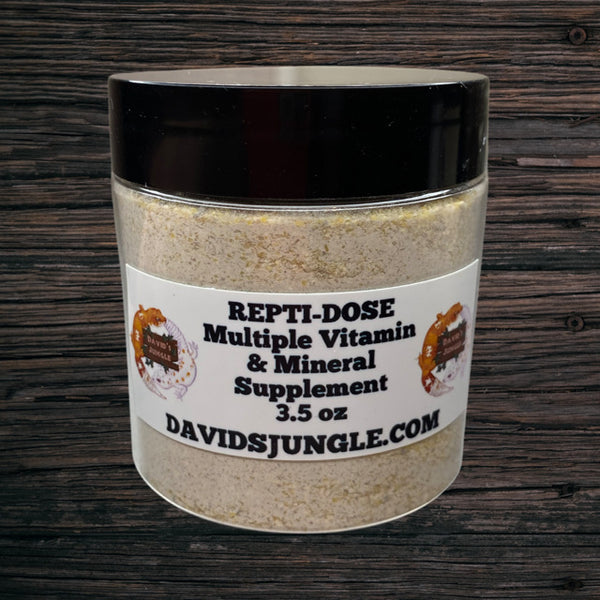 This pack contains both the Repti-Dose Multiple Vitamins & Minerals Supplement and the Reptile Calcium. Save money by buying this pack, instead of individually. 
Nutritional supplement for reptiles. Contains 21 Essential vitamins and minerals. Sprinkle the Repti-Dose and Reptile Calcium powder on your reptile's food. Here at David's Jungle we usually supplement both of these a couple times a week. We use it with our tortoises, leopard geckos, tegus, monitor lizards, and more.