Grazing Grassland Seed Mix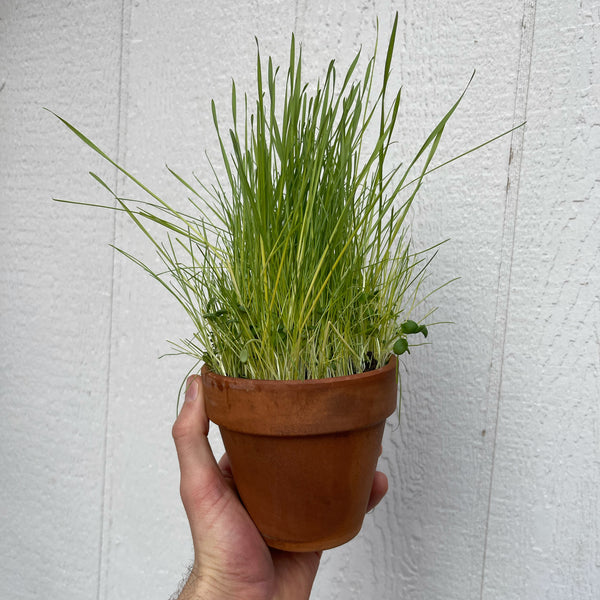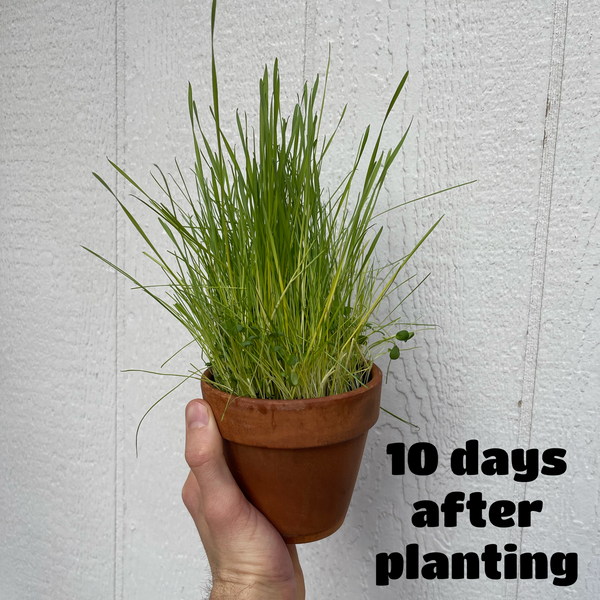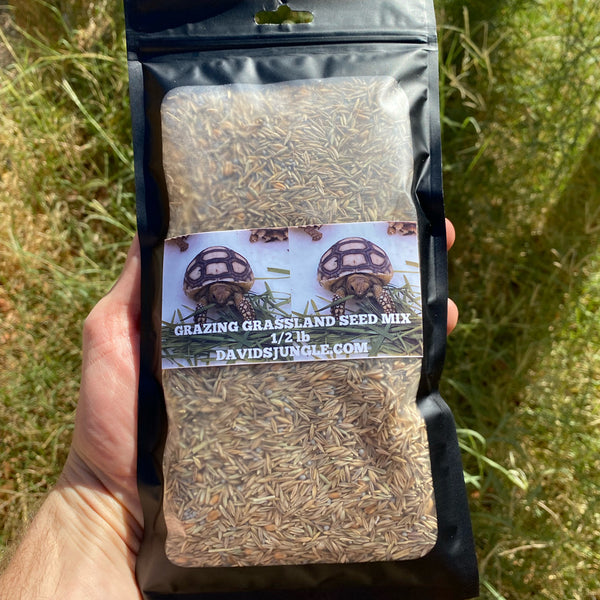 This seed mix contains 9 different kinds of seeds in it. It contains 4 types of grass, 4 types of clovers and alfalfa in it. This is a great mix that offers a wide variety for grass eating species. For grass eating species that grass makes up the majority of their diet this not only provides variety, but also, fiber, and is higher in calcium than if it was just eating a couple types of grass. The seeds were picked for their ability to grow easily, but also have higher calcium content than just regular grass. 
Plant the seeds outside or grow them in containers inside as well. You can let your tortoises graze on it or you can cut fresh clippings for them to enjoy.