Pink Panther/Super Blue Cross Tegu Adult Female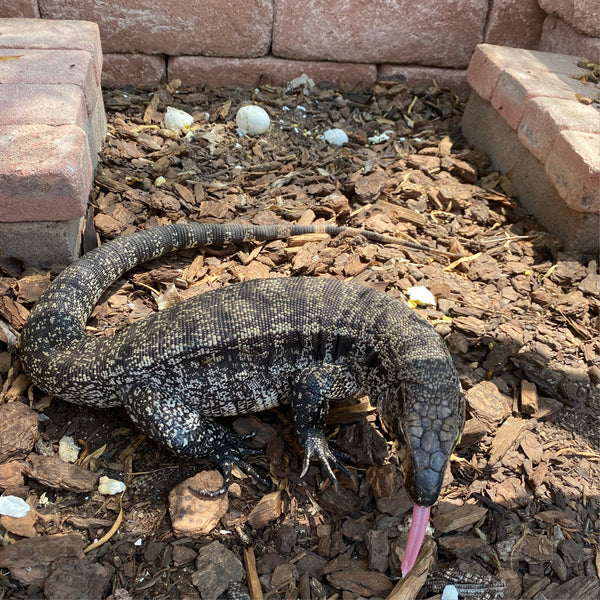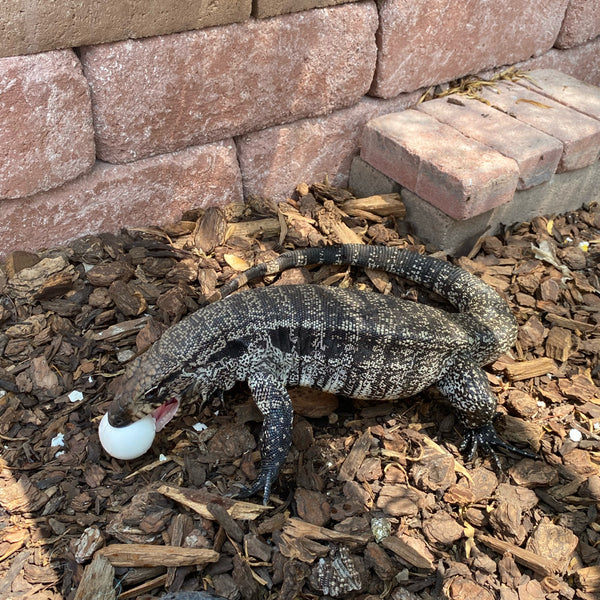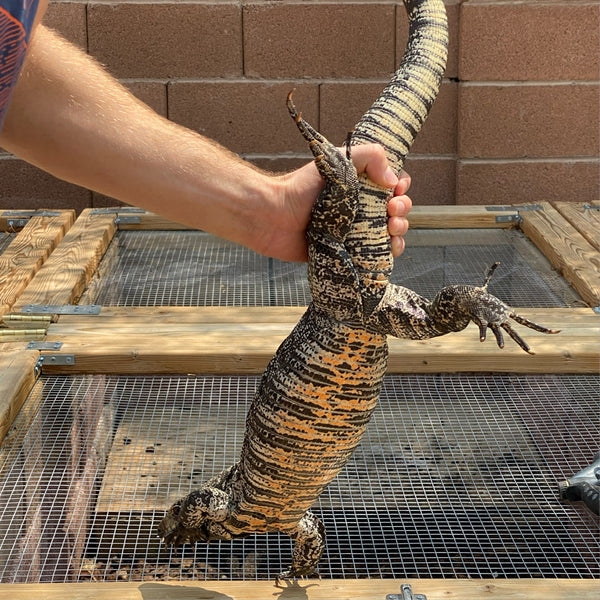 This female is the result of breeding a super blue to a pink panther. She has a really nice orange colored belly. This adult female is 2 years old. This nice female is ready to be a breeder or pet for someone.
Note: she has a a slight tail kink she hatched out with. It doesn't effect her in anyway.